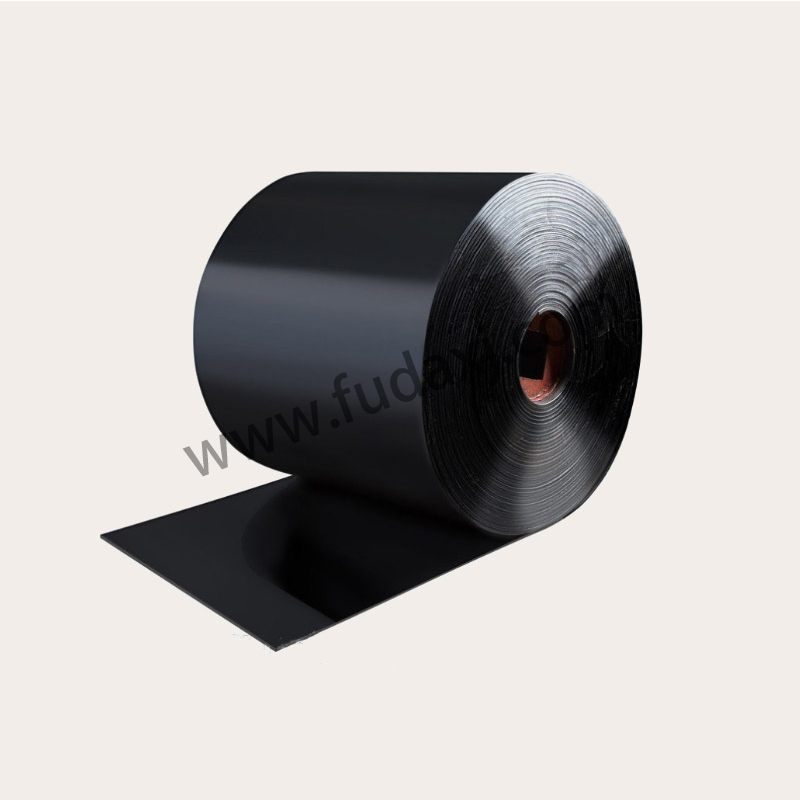 Introduction of nylon core conveyor belt
Nylon core conveyor belt has the advantages of thin belt body, high strength, impact resistance and good performance.
Nylon core conveyor belt has the characteristics of thin belt body, impact resistance, good performance, high interlayer bonding strength, excellent flexibility and long service time. It is suitable for conveying materials under medium and long distance, high load and high speed conditions.
conveyor belt, nylon conveyor belt, polyester conveyor belt
conveyor belt, nylon conveyor belt, polyester conveyor belt
1. Variety
According to the different properties of the covering rubber, it is divided into ordinary type, heat-resistant type, flame-retardant type, cold-resistant type, acid and alkali-resistant type, oil-resistant type, etc.
2. Specifications
(1) Core material: NN100, NN150, NN200, NN300, NN400
(2) Bandwidth: 100mm-1600mm
(3) Cloth layer: 2-8 layers
(4) Covering glue: working surface: 1.5-8mm non-working surface: 0mm-4.5mm
ZHEJIANG FUDA RUBBER CO.,LTD was founded in 1989,has been focused on rubber conveyor belt production more than 30 years. Our company covers an area of 35000 square meter and has 25000 Square meter of building parts, We have fixed assets of 250 million Yuan, registered capital of 108 million Yuan. We are a base of rubber production from design ,production, sales to service. Our company manufacture all kinds of ST belt, multi –ply conveyor belt, transmission belt such as Steel cord conveyor belt ,high temperature resistant conveyor belt ,abrasion resistant conveyor belt ,Anti tear conveyor belt, oil resistant conveyor belt, chemical resistant conveyor belt, Fire resistant conveyor belt ,cold resistant conveyor belt ,complete patterned conveyor belt and so on.
Products sells in all province of domestic market, and exported to the Middle East, Europe,South America,Southeast Asia,Africa, more than 60 countries and region, widely used in mine, metallurgical,construction, electricity, transportation, port...