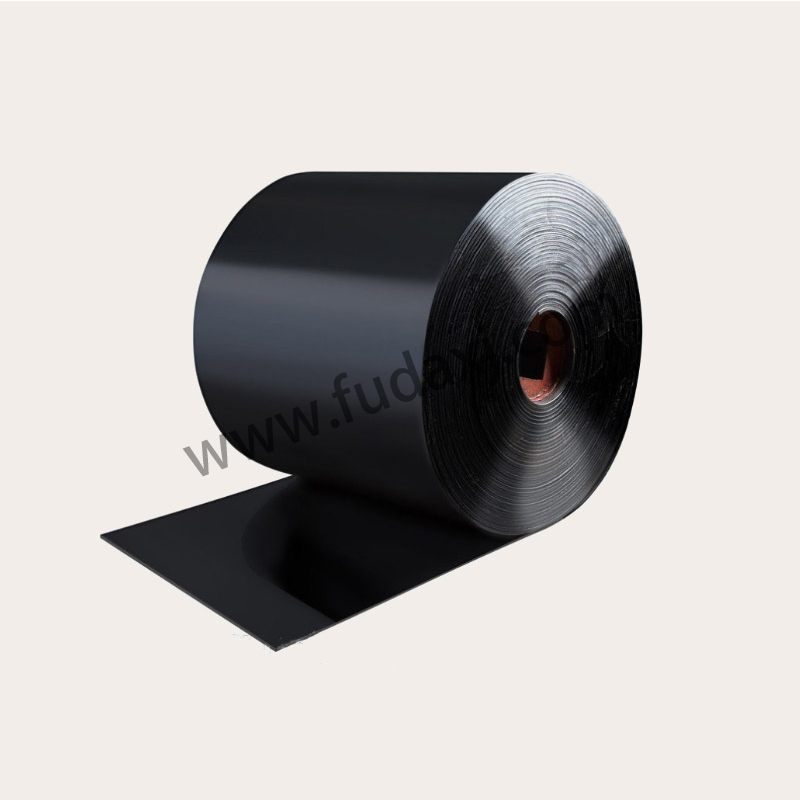 The conveyor belt will friction with each part of the conveyor during the whole process of application. The friction within all normal ranges can ensure the life of the conveyor belt, but if the friction between the conveyor belt and other parts increases, it will affect the conveyor belt. Lead to damage, which will cause the conveyor belt to be scrapped early and the service life is not high in the long run. So when the conveyor belt runs the whole process, it will friction with these parts? The conveyor belt manufacturer below brought everyone in-depth analysis.
1. The friction between the sound card frame and the conveyor belt will cause the conveyor belt to run out of direction due to the defects caused by the manufacturing, installation, and application of the conveyor. When the direction is too heavy, the conveyor belt and the roller bracket , The sound card rack is touched and the edge glue is damaged, which makes the conveyor belt press the groove.
2. The friction between the partition of the guide trough and the conveyor belt, and the damage of the partition to the conveyor belt is this unique damage. If the layout of the partition is improved and maintenance is paid attention to, this type of damage can basically be avoided.
The rubber endless conveyor belt refers to the endless conveyor belt that has been made into a jointless conveyor belt during the production process. The core joint can reach 90% of the strong force of the tape body, and the tape surface has no joint defects. Therefore, the belt transportation is balanced and used The elongation is small; the belt core is made of high-quality cotton or woven cotton canvas.
Rubber endless conveyor belts can be divided into M, L, H and other models according to the tensile strength of the belt, and the corresponding tensile strengths are as follows:
M type: the core is made of high-quality cotton interwoven canvas, generally 2-6 layers, the thickness of the glue is about 7.5mm-20mm; the L type is made of NN-200 nylon canvas (or polyester canvas> as a strong layer, Generally 2-6 layers, glue thickness 7.500mm-20mm.
H type: use NN-300 nylon canvas (or polyester canvas>, generally 2-4 layers, the total thickness of the tape is 7.500mm-20mm.
The large width of the tape is 3100mm. According to its performance, it can provide ordinary type, heat-resistant type, cold-resistant type (not lower than -4℃>acid and alkali resistant type, static conductive type, high temperature resistant type (not higher than 150℃> and sanitary). Type etc.