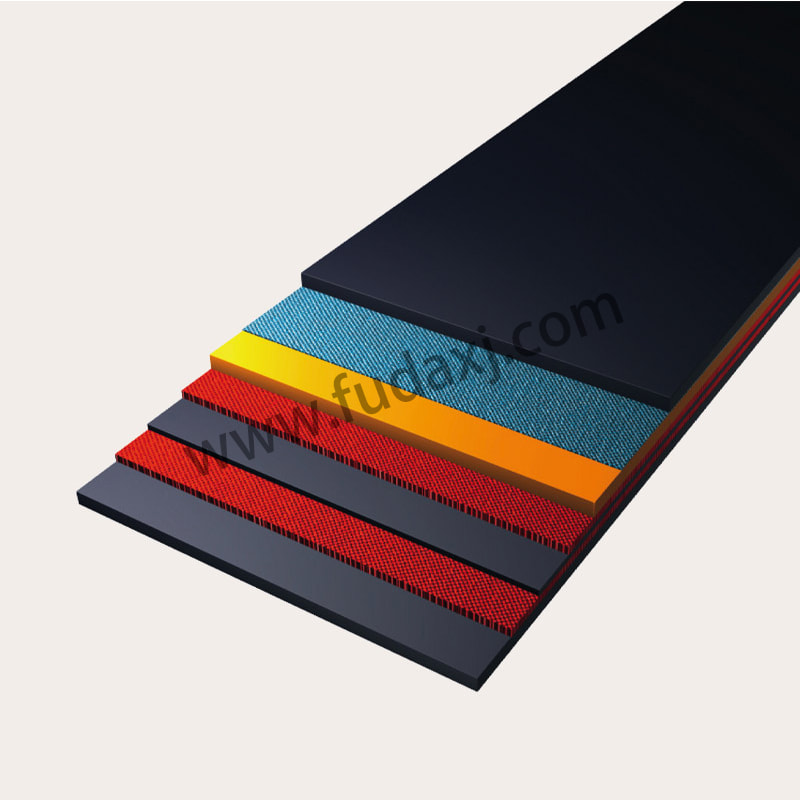 Learn about conveyor belts together: usually used in production lines, conveyor belts are indispensable. Conveyor belts are one of the important components in production and life. Conveyor belts are not only reliable, convenient, and easy to maintain, but also have large conveying capacity. Features that can be continuously conveyed.
Cold-resistant conveyor belts are divided into three types: scratch-resistant type (H), wear-resistant type (D), and general type (L) according to the performance of the covering rubber. 2. According to the cold resistance, it is divided into two grades: C1 and C2. The ambient temperature of C1 is -45--50℃; the ambient temperature of C2 is -60--50℃. 2. Specifications (1) Core material: NN100, NN150, NN200, NN250, NN300, NN350, NN400, NN450, NN500 (2) Bandwidth: 100mm-3000mm (3) Cloth layer: 1-10 layers (4) Covering glue : Working surface: 1.5-8.0mm Non-working surface: 1.5-4.5mm "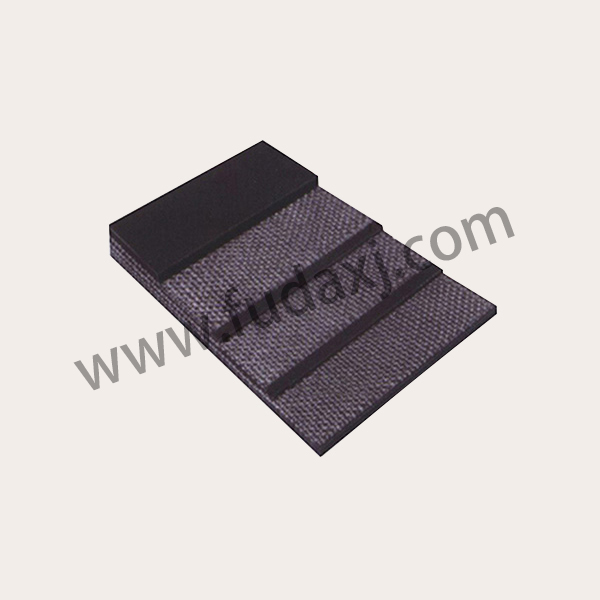 I really don't know much about the knowledge points of conveyor belts. It is found from relevant information that conveyor belts are the main components of conveyors and play the role of carrying materials. They are widely used in steel, coal, alloys, chemicals, building materials, Food and other industries. It has the advantages of reliable operation, large transportation volume and maintenance.​​
During transportation and storage, the conveyor belt should be kept clean to avoid direct sunlight or rain and snow, to prevent contact with acids, alkalis, oils, organic solvents and other substances, and to be one meter away from the heating device.
Was founded in 1989, Zhejiang Fuda Rubber Co.,Ltd is a famous Transmission Multi–Ply Conveyor Belt Manufacturers and Wholesale Transmission Conveyor Belt factory in China, we are has been focused on rubber conveyor belt production more than 30 years.Our company manufacture all kinds of ST belt, multi –ply conveyor belt, transmission belt such as Steel cord conveyor belt ,high temperature resistant conveyor belt ,abrasion resistant conveyor belt ,Anti tear conveyor belt, oil resistant conveyor belt, chemical resistant conveyor belt, Fire resistant conveyor belt ,cold resistant conveyor belt ,complete patterned conveyor belt and wholesale Transmission Conveyor Belt for sale.The company now has 15 patents. With the goal of basing itself on the domestic market and looking forward to the world, the company adheres to the tenet of "surviving by quality, developing by science and technology, cooperating by reputation,and provides the best service to the every customers.