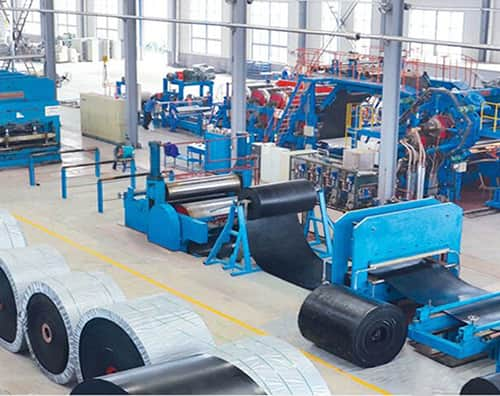 Flame retardant conveyor belts play an important role in industrial and agricultural production. Because of their flame retardant properties, they are widely used in coal mines. "Baoxiang" brand conveyor belt mainly develops, produces and sells various types of conveyor belts, driving the economic development of regional enterprises.
Conveyor belts are oriented to many industries such as cement, electric power, coal, etc. In the flame retardant conveyor belt market, with the continuous improvement of customer recognition and the continuous accumulation and innovation of industry experience, it has great advantages in flame retardant conveyor belts.
In recent years, my country's conveyor belts have developed rapidly, with a complete variety of conveyor belts, which are gradually in line with international standards. With the development of power and coal industries, flame retardant conveyor belts have a better development prospect. Our company always adheres to science and technology first, continuously invests in scientific research, makes recent improvements to products, and strives to repay the society with more products.
ZHEJIANG FUDA RUBBER CO.,LTD was founded in 1989,has been focused on rubber conveyor belt production more than 30 years. Our company covers an area of 35000 square meter and has 25000 Square meter of building parts, We have fixed assets of 250 million Yuan, registered capital of 108 million Yuan. We are a base of rubber production from design ,production, sales to service. Our company manufacture all kinds of ST belt, multi –ply conveyor belt, transmission belt such as Steel cord conveyor belt ,high temperature resistant conveyor belt ,abrasion resistant conveyor belt ,Anti tear conveyor belt, oil resistant conveyor belt, chemical resistant conveyor belt, Fire resistant conveyor belt ,cold resistant conveyor belt ,complete patterned conveyor belt and so on.